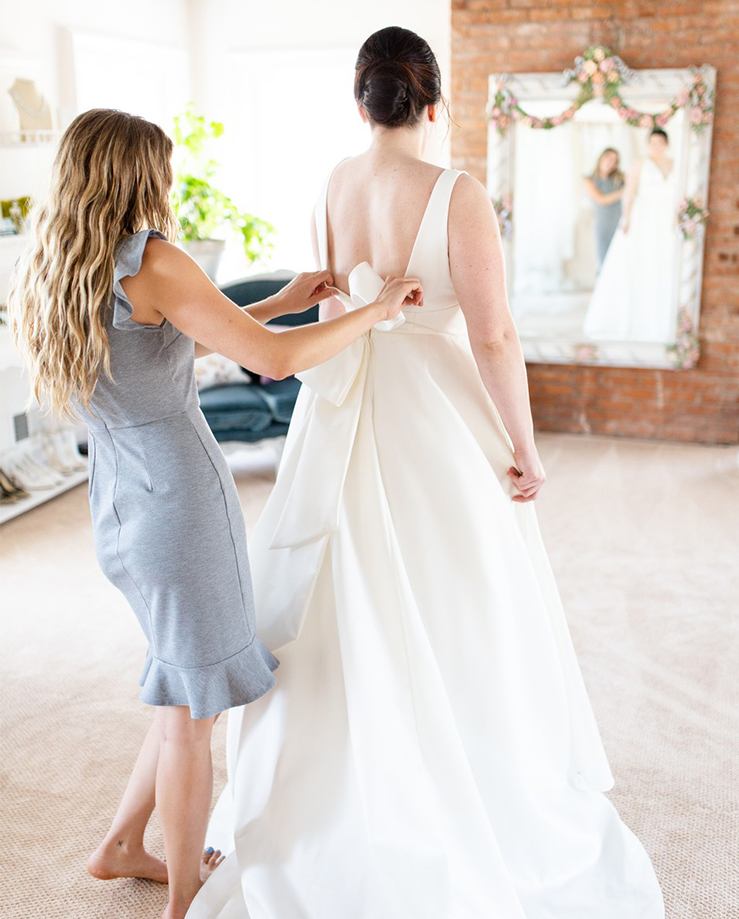 The safety of our brides & stylists is our #1 priority. As we continue to monitor the spread of COVID-19,  our boutique procedures remain in accordance with the regional guidelines provided by the state of New York to keep everyone safe.

Shopping is by appointment only.
Brides can bring up to four guests.
Please reschedule your appointment if you are experiencing symptoms, have tested positive in the past 14 days or have been in close contact with someone who has tested positive or is experiencing symptoms.