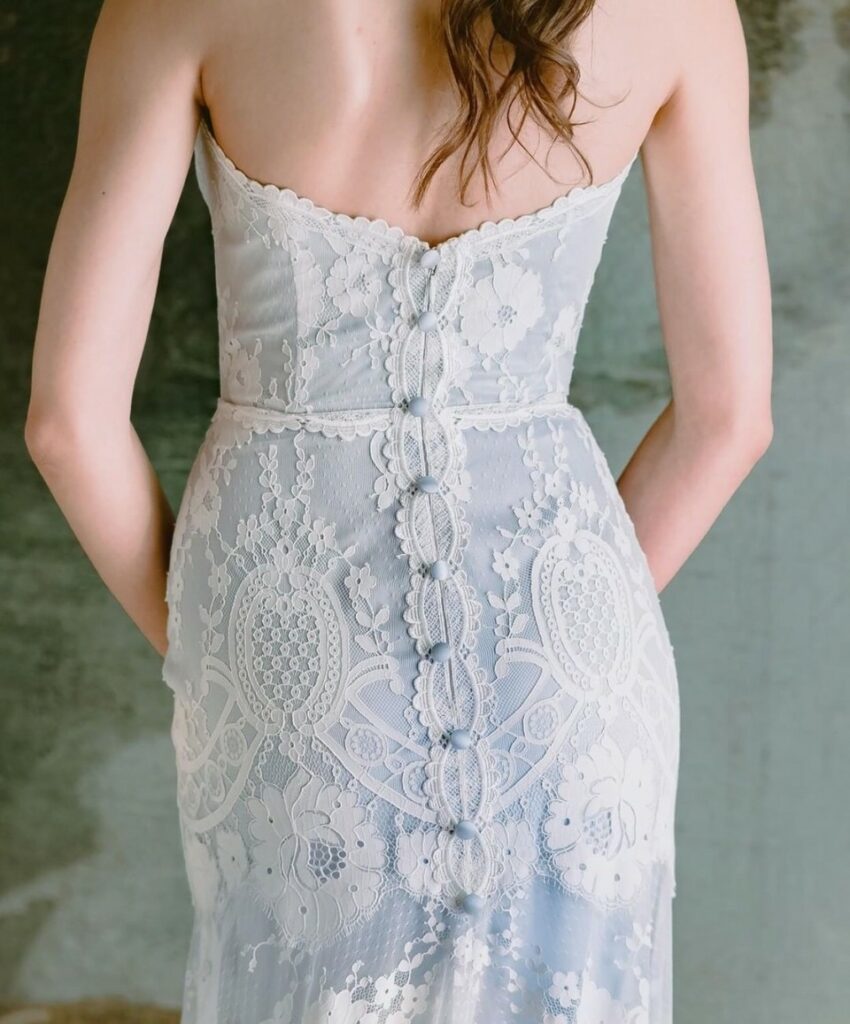 About Wedding Dress Cleaning & Preservation

Your beautiful wedding is over and now you're wondering what to do with your gorgeous wedding gown. You should definitely get your dress cleaned – but where, and should you preserve it, too? We've laid out the reasons you might choose wedding gown cleaning versus wedding dress cleaning AND preservation.
(And, yes! We do help brides clean and preserve their gowns even if you did not purchase your gown with us.)
Now that your wedding is over and you're back from your honeymoon, we want to make sure that your wedding gown is preserved exactly as you would like, so you can enjoy your wedding dress for years to come!
For the best results, gown should be cleaned within 2 months of the wedding. Request a gown cleaning or preservation today!
Wedding Dress Cleaning is Right For You If…

You want to sell your gown
You want to turn your gown into a Christening gown, pillow, etc.
You want to donate your gown
Wedding Gown Preservation is Right for You If…
You want to keep your gown as a keepsake
You want to preserve your gown for someone in your family to wear years from now
You want to preserve your gown so pieces of it can be used years from now for veils, headpieces, new gowns, etc.
Wedding Gown Cleaning Only – $200
Includes:
Shipping to our gown preservation location and back to your home.
$500 declared value insurance included. Additional insurance is $20 per $1000 of coverage.
Cleaning and Pressing of the gown only.
Wedding Dress Cleaning and Preservation – $300
Includes:
Shipping to our gown preservation location and back to your home.
$500 declared value insurance included. Additional insurance is $20 per $1000 of coverage.
Gown cleaned, pressed and boxed for preservation in acid-free preservation materials.
3 accessory items included at no additional charge. Included accessories:

Veil
Train
Hat
Jacket
Shawl
Cape
Duster
Ring Pillow
Money Bag
Purse
Handkerchief
Gloves
Garter
Scarf
*Additional charges subject to third-party discretion