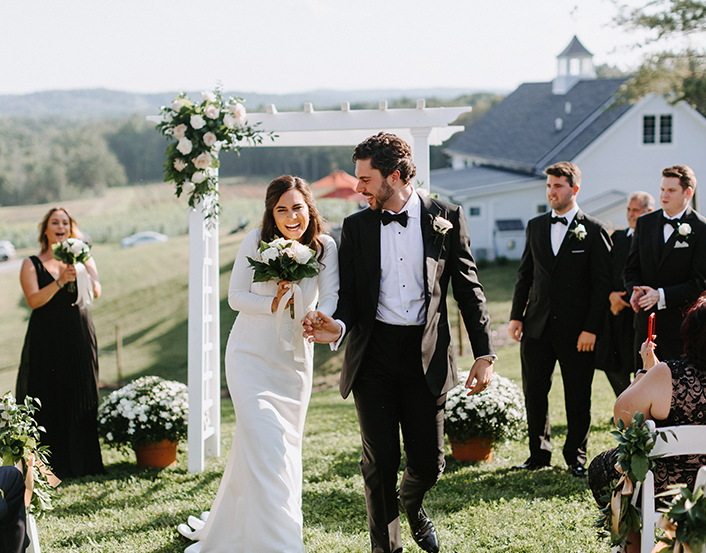 "I had the best experience at Something Bleu. I went with my mom and we both loved the fact that I went alone with my stylist to choose dresses that I wanted to try on. We both agreed that it made the process more about what I wanted and my mom got to be involved with none of the pressure. (Pressure coming from me asking her to help). After trying on and ordering my dress I decided that I wanted to make some pretty big changes, like adding sleeves, and SB made it happen for me, no questions asked!! All of the employees are incredible and make you feel so special during the entire process. The detail that went into altering my dress was insane as well (in the best possible way) like color coding the buttons on the bustle so it was easy to do. I'd give 10 stars if I could!" – Cassidy C.
"Wedding dress shopping should be special and my experience at something bleu was beyond that… it was magical. As a COVID bride, so much was changing and the salon handled it was ease. My stylist was knowledgeable, attentive and most of all patience with me. I discovered a new brand FLORA and my most spectacular gown. The owner came in on her day off to help me make a final decision and even FaceTimed my mom. Everyone there goes the extra mile- I cannot recommend this bridal experience enough." – Taylor H.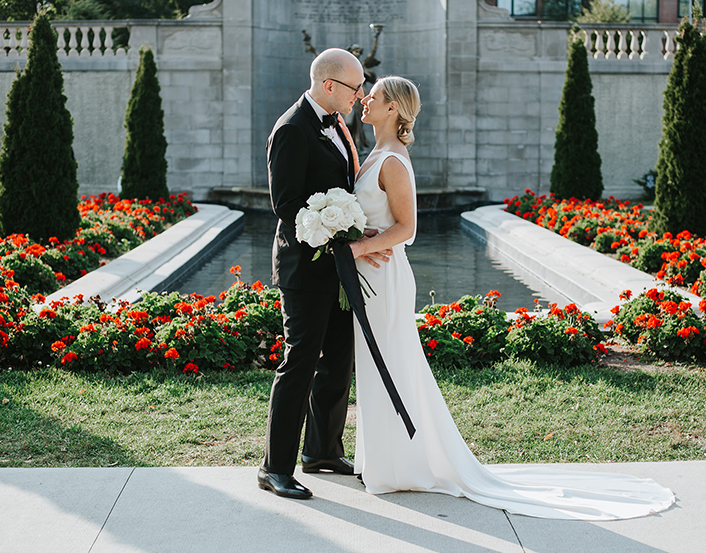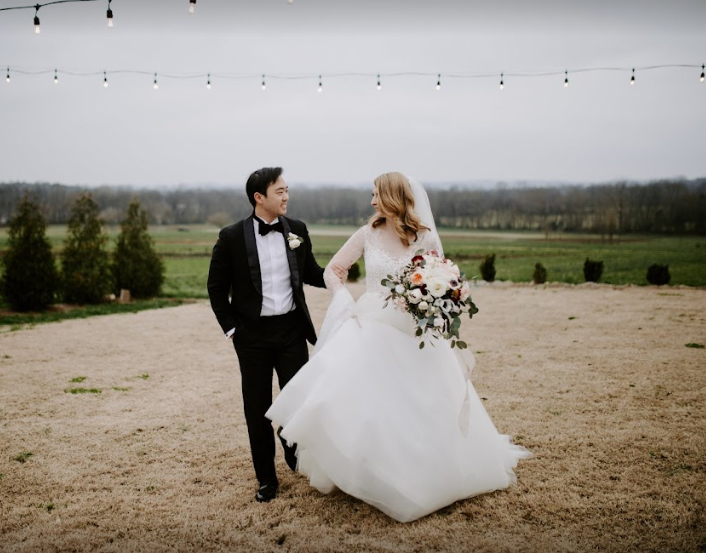 "This place is magical! I found my dress at Something Bleu in 2018. I forget who the woman was who helped me find my dress because I waited too long to write this review, but she was the sweetest lady. Their rooms for trying on gowns are beautiful, they have lovely accessories to try, and the dresses you can shop are stunning. If you're looking for a romantic or ethereal vibe, this is the best place to go in Saratoga and the surrounding area." – Christine O.
I had a fantastic wedding dress experience with Something Bleu Bridal from start to finish! Scheduling an appointment was very easy and they were as cordial over the phone and via email as they were in person. I had no idea what I was looking for at first – the professional who helped me select my dress gathered my feedback on each dress one by one gradually zeroed in on the perfect one for me. Loved working with Beth for alterations as well. I would strongly recommend Something Bleu Bridal to all brides to be! – Katie Edwards